Guy Finley - Life of Learning Foundation
There are teachers and there are teachers
I have been around the world of personal and spiritual development for a very long time - and there are many teachers, preachers, pundits and gurus offering their perspective on the road to salvation, self transformation, enlightenment or however you choose to define "it".
Not all teachers are what they seem. On closer examination, many have hidden agendas - often to do with money and/or power. So knowing who to pay attention to, let alone trust, can be very difficult.
Over the years I have developed my own filtering process which to date seems to have stood me in good stead - and which I will share with you.
But first I must declare a belief or big assumption that I hold and that underlies this approach, and that is that truth is generic and universal – however, whenever and wherever it manifests.
If you do not hold or share this belief, then this process probably won't work for you. But that's OK – we're all different and function differently.
Truth may appear in many different manifestations - "the truth may come in strange disguises" (Kula Shaker "Tattva") - but if our filters are wide enough and our minds are truly open we will see it.
So when I see something in any diverse area of life or field of enquiry - it maybe an idea, a perspective, or a dimension - that resonates, I pay careful attention to it.
Pointing to a generic or universal truth
When at some other time, I see the core or essence of the same thing reappear in my "mental field of vision", re-expressed in a different framing, context and language I really start to pay attention.
If this occurs a third time I apply what I call the "duck test" – that is "if it walks like a duck, quacks like a duck, then chances are it is a duck" – in which case a triangulation applies and I can see that each of the 3 seemingly different manifestations (by framing, context and language) are in fact pointing to a generic or universal truth.
Guy Finley and his material passes my "duck test".
He is talking about, and showing us, universal truths.
The colour of money
A second big test for me is to look closely at a teacher's attitude to money - as shown in their website, pricing and positioning of their material, and the general feel of their whole approach.
I get very wary when I see teachers selling seminars and retreats for thousands of dollars, and when they seem to encourage people to buy a seemimgly never ending series of product.
This does seem to be especially (but not exclusively) prevalent in North America where making money is an integral aspect of mainstream culture.
Guy Finley passes the money test. I have watched him and his site for several years, watched how he prices events and books and CDs etc and it is clear to me that he is not in it for the money. I quote from their website:
" ...we price all of our products as reasonably as possible so that the healing ideas they contain can reach people throughout the world. In addition, Guy Finley does not draw a salary or receive any royalties from the Foundation."
About Guy Finley

Guy Finley is the acclaimed author of "The Secret of Letting Go", "The Essential Laws of Fearless Living" and 35 other major works that have sold over a million copies in 18 languages worldwide.
In addition, he has presented over 4,000 unique self-realization seminars to thousands of grateful students throughout North America and Europe over the past 25 years and has been a guest on over 400 television and radio shows, including appearances on ABC, NBC, CBS, CNN, NPR and many others. He is a member of the faculty of the Omega Institute and a daily contributor to Beliefnet.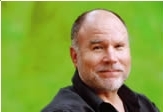 Finley is Director of Life of Learning Foundation, the non-profit self-realization school in Merlin, Oregon, and his popular Key Lesson e-mails are read each week by 200,000 subscribers in 142 countries. His work is widely endorsed by doctors, business professionals, celebrities, and religious leaders of all denominations.
Guy's career reached this point through a circuitous path. Born into a successful show business family, he is the son of Late-Night TV and radio pioneer Larry Finley. His childhood friends were the sons and daughters of the most famous celebrities in the world.
As a young man Guy enjoyed success in a number of areas including composing award-winning music for many popular recording artists including Diana Ross, The Jackson 5, Billy Preston, The Four Seasons, as well as writing the scores for several motion pictures and TV shows. From 1970-1979 he wrote and recorded his own albums under the Motown and RCA recording labels.
Throughout his youth, Guy suspected there was more to life than the type of worldly success that led to the emptiness and frustration he saw among his own "successful" friends and colleagues.
In 1979, after travels throughout North America, India and the Far East in search of truth and Higher Wisdom, Guy voluntarily retired from his flourishing music career in order to simplify his life and to concentrate on deeper self-studies.
A personal recommendation
I have read and applied Guy Finley's materials many times over the years. In my experience, and thus in my view, he is authentic.
Here is a link to Guy's latest programme:
---
---
The Secret of Being Unstoppable
Guy Finley has just released a new program called "Secrets of Being Unstoppable": a comprehensive 14-hour audio program that shows you how to realize and release a secret power most of us don't even realize is ours!
A power that can help you:
Outsmart any fearful, anxious, or stressful feeling
Have fun wherever you are, no matter what you're doing
Be daring, bold, courageous, and audacious
Walk straight into moments that have always scared you
Follow through and achieve what your heart is yearning to do
Put the magic and meaning back into your relationships
The program features groundbreaking insights and instruction from best-selling self-realization author, Guy Finley.
Guy has worked tirelessly for nearly 30 years fine-tuning and honing this material. And now in this latest release, the staff at his non-profit Foundation have taken the very best of his individual programs and packaged them all into one complete course.
Here are some of the great titles you'll receive:
The Secret of Being Unstoppable
5 Simple Steps to Make Yourself Fearless
Awaken the Greatness Within
The Power to Let Go and Live In the Now
Secrets of Higher, Happier Human Relationships
5 Words to Make You the Master of Your Own Life
...plus ten more titles on other vital topics.
The reason I recommend this so highly is because it's one of the few programs out there that actually delivers on its promise. There are a lot of experts who talk about living fearlessly, and about living from an indomitable spirit. But they never seem to answer the one question everyone asks:
"How do I do it?"
In "Secrets of Being Unstoppable", you'll finally get the answer to that question. But even better than that, you'll find yourself holding the keys to an extraordinary new kind of understanding that will prove itself - by far - to be the greatest benefit of all.
I encourage you to invest a few minutes of your time to read the following message from Jeff Roberts at Life of Learning.
Jeff gives a very intriguing explanation of the insights, benefits, and new understanding you'll get from this program, and he talks about a special collection of free bonus material they're including right now during its initial release.
Discover the Secrets of Being Unstoppable!
---
---