Everything Is Connected And Why You Don't Feel It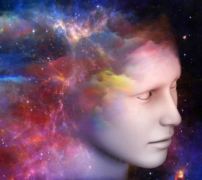 ...And Why It Matters
As human beings we are skating on very thin ice with our sense of self and certainty about "how things are" and what we like to think of as reality:
- What if everything we think we know and base our security and certainty on really is an illusion?
- What if most of the world's major religious and philosophical traditions have actually all been pointing to a far greater truth and reality to which we are oblivious?
- What if there really is a better way of living in alignment with this greater truth and reality?
- What if our blindness to this greater truth and reality and our consequent non-alignment will lead us to a post death oblivion and cause us to miss out on being alive, more alive, and more whole than we had ever been this side of the grave?
Continue reading "Everything Is Connected And Why You Don't Feel It"