Self Improvement Resources
Separating The Wheat From The Chaff!
The self improvement resources that are featured on this site are practical tools that can help you change your life.
They broadly fall into 2 categories: tools and resources that can show how to think, and tools and resources that can show you how to not think.
As I am sure your are very aware, there is a lot of "overkill" and hype generated over self improvement resources, but approached with a degree of balance and discernment there are - in my direct personal experience - some very good, practical resources that really can make a difference to our lives, by helping us deal with a particular issue or aspect of our personal spiritual development and growth.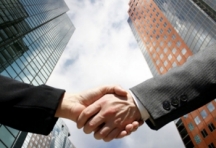 This site's commercial policy
I earn my living – or a significant portion of it - through the income that is derived from products and services that are sold on this and my various other websites.
I work very hard to deliver high quality material based on my own experiences and learning's, and to deliver the highest quality service that I can to my site visitors and subscribers.
90-95% of the material on this site and in all of my emails is free. But there are some products and services that are not free – and it is these that make it possible for me to provide you with all the free stuff!
Most paid-for products and services pay me a commission or royalty.
---
Featured and recommended books
You will find various recommended books featured on different pages on this site and these are excellent additional resources to the content of the pages on which they are displayed.
These are available via this site's Amazon bookstore:


---
Guidelines
In addition to the books, there are a number of CDs and DVDs plus several inexpensive programmes that you can subscribe to either as a "one off" or in some cases as a low cost monthly subscription.
I should point out that none of these resources should replace professional guidance and support where necessary, they are offered here in good faith, and I cannot and will not make any extravagant claims that anything on this site is the "missing key" that is going to suddenly and dramatically change your life.


My general guidelines for including any book, CD, DVD, programme or any other resource on this site as "self improvement resources" are as follows:


I have actually used most of these resources either in the form of the product or service shown or in a generic form, and over many years.



In many cases the authors or creators of the resources are known to me - not usually personally, but I have read and evaluated their work over a period of time.



Many of these resources offer a free service option in the form of newsletters and support material and all give good guarantees and have a full refund policy.



The materials are low-cost and do not require an expensive "upsell" to a more expensive product.



They are marketed and distributed by reputable online companies with an appropriate refund policy.



I have created a separate page for each resource that I have reviewed and this provides an overview together with an outline of my own experience and a recommendation.


---
Personal Development Tools
---
Meditation Programme + Relaxation Music
---
Personal Development + Spiritual Growth Programmes
---
Additional resources


---
---
---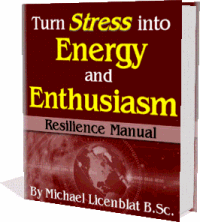 ---
Receive a newsletter and claim $4000 in FREE resources

If you are interested in a wider range of personal growth products then I recommend best selling author Bradley Thompson's SelfHelpStreet.com
This simple site contains Bradley's round-up of the very best self-development tools available today.


While you're there, why not join Bradley's Self-Development Newsletter and claim $4000 in FREE self-growth goodies?

To subscribe just - CLICK HERE
---
Return from "Self Improvement Resources" to: Home Page