Stephen Warrilow
Personal Profile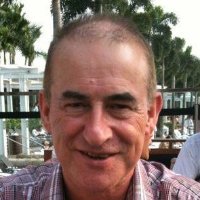 I live and work in Singapore where I work for a regionally based management consultancy.
My UK home base is on the coast south of Bristol in the South West of the UK.
The coastal scenery around there is beautiful and the seascapes are fascinating, inspiring and constantly changing - see the slideshow below.


Most memorable recent experience?
Seeing and hearing Robert Plant playing a gig in a small 400 seater Bristol (UK) club a few years ago. Except there weren't any seats!
Last time before that I saw him live was at Glastonbury festival, with Jimmy Page (as Page and Plant), playing to a crowd of 85,000 people - doing the full "rock god" thing and blowing just about every other band and artist off the stage.
At the Bristol gig he was humble, human, witty and extremely entertaining with his between-songs banter. His singing wasn't bad either!
High spot of the gig was at the end when he and the band did a 20 minute medley based around "Whole Lotta Love". I have to say I never thought I'd see and hear that again and from a distance of about 30 feet away. It nearly brought a tear to an old man's eye... mine not his!


Can you spare 10 minutes to relax?
Check out the video below of the Clevedon and area coastal scenery. Click on the full screen setting for best viewing experience.
So, if you've got a spare 10 minutes - pour yourself a nice glass of wine, loosen your collar, put your feet up, forget about how to change your life for a while, kick-back and relax. Enjoy!


---
Temples in Chiang Mai
I visited Thailand in December 2010, here are some pictures of the amazing temples in and around Chiang Mai.


---