Mindfulness Meditation Technique
Practising Mindfulness
Getting The Hang Of The Basics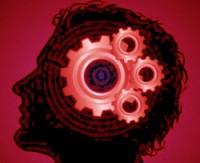 Getting the hang of the basics of mindfulness meditation technique is fundamentally very simple.


As we discussed in The story of the leper and the dirty river - the hardest aspect of how to practise mindfulness is just doing it!


You are probably familiar with the 4 stages of learning in the model of conscious competence namely: unconscious incompetence -> conscious incompetence -> conscious competence -> unconscious competence (or "auto-pilot")?
Moving through the 4 stages of learning mindfulness meditation technique simply takes time, effort and application and is no different to learning any other new skill.
Getting the hang of the basics of any new skill takes approximately 3 weeks or so of continuous conscious effort at which point the new skill becomes a habit. So this is really all it takes to master the basics of mindfulness meditation technique.
You are also probably familiar with the "10,000-Hour Rule", based on a study by Dr. K. Anders Ericsson that indicates that great achievement in any activity requires approximately 10,000 hours of practise.
Although human nature is such that we love to venerate and glorify our great spiritual teachers, the only difference between zen-masters (and great spiritual practitioners in any tradition) from the rest of us, is that they have practised for considerably longer than we have!
---
---
---
Further resources

Practising mindfulness in daily life
Zen enlightenment - the end of delusion?
---
Supporting Articles

The following articles develop and support the main themes and should be read in conjunction with the main pages under the relevant theme. Please see:
---

---
Return from "Mindfulness meditation technique" to "How to practise mindfulness"