Zen Tools For Tough Times
How to change your life
Ðàííÿÿ ïòàøêà ÷åðâÿêà ëîâèò
This site provides practical resources to show you how to change your life and how to cope in tough times.
Tough times
We are living through challenging times, and it is going to get much worse in the months and years ahead before it gets better.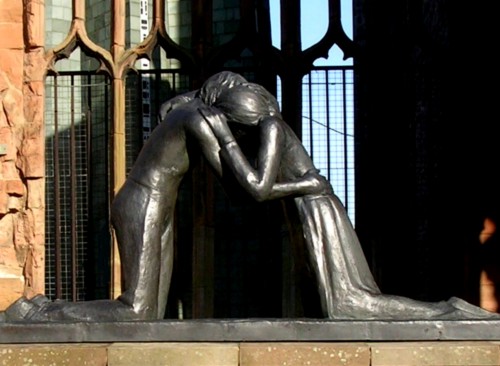 In the pursuit of the "war on terror", high public-sector spending and bank bail outs, western administrations (and consumers chasing the "good life") have incurred huge debt.
As this unprecedented and almost unimaginable level of debt eventually works it way through the world's economic and financial systems, many of us face the very real and painful possibility of downsizing, organisational restructuring, unemployment, and major change in corporate and personal struggles for financial survival.
We are facing tough times...
---
Zen Tools?
Zen simply means "direct experience in awakening" - or "direct experience in seeing things as they really are".
Why would we want to see things as they really are, especially as it isn't a very pleasant sight? Simply because waking up gives us personal freedom and deep, lasting peace of mind.
Waking up does not require beliefs or signing up to any set of doctrines and teachings. It is simple awareness.
This site is dedicated to sharing practical tools to help you wake up. As you wake up, you discover the truth about how to change your life...
As you wake up, you experience that you don't change anything.

As you wake up, you experience that Life changes you.

As you wake up, you experience that you are not who you think you are, you are quite literally infinitely more than that.

As you wake up, you experience that you are Life....
---
A quick word about me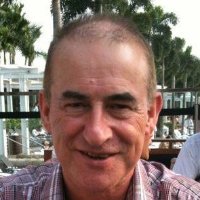 My name is Stephen Warrilow and I'm based in Singapore.
In my professional life I provide change management support for organisations undergoing significant change, and I also run an informational website:
www.strategies-for-managing-change.com
I want to manage your expectations carefully. I am going to lay out my stall – declare my agenda – nail my colours to the mast so that you are in no doubt about where I am coming from, and why, and what's in store.
How to change your life
I have been fascinated with the dynamics and mechanics of "what makes organisations tick" for as long as I can remember - which is probably about 50 years.
But I have also been equally fascinated with the "how to do life" dynamics and the practicalities of "how to change your life" that affect us all at some point.
For many years I felt that these were two quite separate fields and lines of enquiry. However, I have come to the realisation that they are not. They are inter-connected. We are all inter-connected. Everything is inter-connected.
I do not simply mean this as an idea or a concept but as a felt and experienced reality. The trouble is, for the vast majority of us, for the majority of the time, we just can't see it - our minds get in the way, to paraphrase Jung:
"Until we make the unconscious conscious, it rules our lives and we call it fate"
Or, think of "The Matrix" for a visual analogy.
Down the rabbit hole
Truth is, I really have been "down the rabbit hole" with a lot of this over the last 10 years in my quest to understand the dynamics of "how to change your life".
It's the result of a personal journey I embarked on some years ago. Without fully realising what I was getting into, I took and swallowed the red pill. I rapidly discovered two things:
Firstly, what I didn't know at the beginning of all this is that when we take Life seriously it takes us seriously – and that changes everything – in simple terms it reverses the "rules of the game".
When I say "Life" you can substitute that for God, Allah, Emptiness, the Universe etc or whatever is your own personal understanding or expression of a Higher Power.
Secondly, I discovered that once we start out on this journey there is no turning back. This is a "high wire walk" and the only way is forward.
After a while I came to realise that there are a number of key foundational truths and insights that underpin all personal development and spiritual growth - in other words all aspects of how to change your life. I found many of these truths by applying the duck test and the big assumption.
All based on my direct personal experience
Everything that you read from here onwards is based entirely on my own direct, lived experience of "how to change your life". Everything I suggest about how to change your life and all resources that I suggest or recommend are things that I have done (or still do) and that work for me.
I am NOT a therapist, priest, Zen master, psychotherapist, mullah, rabbi, teacher or counsellor and I am no way qualified to offer any form of professional support or guidance on how to change your life - I am just a simple businessman.
If you are undergoing any form of counselling, professional treatment or support (or if you feel you need to be) please stick with what your professional expert is telling you – or seek professional help (if you need to.)
Nothing I share with you will harm you, quite the contrary, but experience has shown that it is far more beneficial to follow one path or line of treatment and stick to it for the duration of the treatment – and as I have already told you, I am not a professional!
It's probably best to think of the material on this site as one fellow traveller sharing with others…
Spiritual?
I have now used the word "spiritual" several times – why did I do that and what do I mean by it here in the context of how to change your life?
When I use the word "spiritual" I am not referring to any particular faith tradition nor am I seeking to push or promote any particular belief or faith position.
I use the word in a more generic sense to refer to - or to point to - the higher or more transcendent dimensions of human experience, awareness or consciousness.
Why am I doing this - what's my motivation?
The internationally renowned priest, author and respected professor Henri Nouwen once said that:
"What is most personal is most universal... by giving words to these intimate experiences I can make my life available to others."
Without trying to sound too pious, precious or up my own backside about it, I feel that this is the energy behind where I'm now coming from now.
OK, more than enough said!
---
How to think - Main Themes
---
Supporting Articles

The following articles develop and support the main themes and should be read in conjunction with the main pages under the relevant theme. Please see:
---