Practising Mindfulness In Daily Life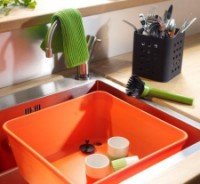 There are many daily opportunities for practising mindfulness in the simple everyday tasks and activities that we normally do on "auto-pilot".
Whilst we undertake these tasks our minds are "running free" with internal chatter and "mental noise".
These are excellent further opportunities to learn how to practise mindfulness.
Once you have got into the regular practise of sitting meditation, and also of observing your thoughts and emotional states throughout the day - and these practises are now becoming established as habits - let's step things up a bit and introduce the "washing the dishes" meditation!
Actually, it doesn't have to "washing the dishes" it can be any simple, boring, repetitive daily task. Here's what to do:


You will find a series of mindfulness activities in daily life, written by monastic members of Thich Nhat Hanh's Plum Village community, here: Art of Mindful Living
Once you have got into the habit of practising mindfulness with these simple repetitive daily tasks, take it to the next level by reading and applying some of these mindfulness exercises.
---
Further resources

Mindfulness meditation technique - the basics
Zen enlightenment - the end of delusion?
---
Supporting articles

Hardware reasons why we think the way we do
Mindfulness is a spontaneous state
Some expert advice on developing awareness
Freeing yourself from your mind
My experience of mindfulness in situations of imposed change
Useful tips on how to practise mindfulness
---
Experiences, Reflections and Practical Tips

---

---
Return from "Practising Mindfulness" to "How to practise mindfulness"