Compassion Is Selfish And You Need It

Why Compassion Is Good For You
What Is Compassion?
Compassion is derived from the Latin words "com pati" meaning to suffer with.

It has been defined as an empathic understanding of a person's feelings, accompanied by altruism, or a desire to act on that person's behalf.

In practical terms it is when you relate to someone's situation, and you want to help them. You see someone having a hard time, and you show up beside them and offer a helping hand.
---
The Social Context Of Compassion
We are social creatures

We are social creatures and it has been said that we are the average of the five people we spend the most time with.  We are susceptible to other people's emotions.
Social contagion

This has been referred to as emotional or social contagion and it has an evolutionary purpose. This is hardwired reflex is a basic building block of human interaction and comprises a range of critical survival skills such as the ability to coordinate and synchronize with others, to empathize with them, and read their minds.
Herd mentality

We are susceptible to herd mentality because we want to fit it in and be accepted, and so we follow the norm. We have a strong desire to conform.
Hardwired to conform

Recent research suggests that we are hardwired to conform. This is not surprising given that we have the ingrained mentality of our stone-age ancestors from the Savannah Plain 200,000 years ago, and where conformity and "pack mentality" would have been another key survival skill.

In the business world, Daniel Goleman  introduced the concept of primal leadership  in organisations where he describes the leader's emotions as "... most contagious from the top down, from leader to followers."
Goleman and his team conducted research which showed that the leader's style determines about 70% of the emotional climate in an organisation which in turns drives 20-30% of business performance.
---
Why Is Compassion Good For You?
There are strong moral and philosophical imperatives for compassion in most of the world's major religious belief systems, which boils down to it being "the right thing" to do.
There is an innate human response to other's suffering that can lead to a societal or even national outpouring of compassion such as we are witnessing at time of writing with regard to Ukrainian refugees.
For as long as it lasts, and until the news media cycle moves on, this can be seen as a good thing as largely selfish and materialistic western societies engage in these collective acts of compassion and reassert their  democratic and humanitarian values.

According to Psychology Today there are some interesting personal benefits to be derived from the expression of compassion. Not only does the recipient benefit but so does the person who is giving compassion, and some of these benefits include:

Increasing feelings of social connection

A broadening ability to see a wider perspective outside of oneself
A buffering effect against stress
Increased perceptions of happiness 
An experience of pleasure
An increase in longevity
Reduced levels of cellular inflammation



---
Compassion Is Selfish And You Need It.
In my experience it is very easy to get caught up in my own problems and issues and to see the world very largely through the lens of my thoughts, my feelings and my experiences.
I have found that this is intensified when dealing with the attrition factor of long term and seemingly irresolvable problems.
In an earlier article  I did share how that I have lived with certain issues for over 20 years and that from time to time cause me to feel overwhelmed and that I can see no light at the end of the tunnel.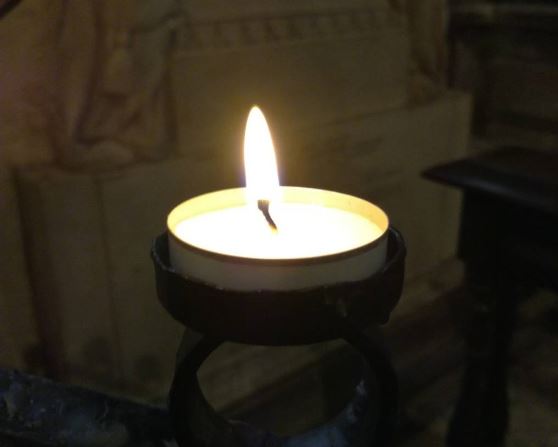 But I also shared how that I have found that one of the most  powerful ways to seeing some light at the end of my personal tunnel is to shift my focus away from myself and my situation and look for opportunities to show compassion and be the light to someone else.
I have found that I need this. It keeps me sane, it keeps me going and it gives me a sense of hope and my life a sense of meaning and purpose.
This idea is developed in Buddhist thought and teaching with the metaphor of "The Ferryman"  who is someone who becomes "a champion of compassion".
The attitude of the Ferryman is that the pain that usually drags you down and causes you to withdraw into yourself is the stepping-stone for awakening your compassion and your understanding of the pain of others.
The Ferryman knows that we all cross the river of life together, that we are all in the same boat, we are all fundamentally the same and want the same things.
So, as the Ferryman you transmute the base metal of your own pain and suffering to bring hope and healing to others.
The purpose of this site is to show you how to cope in tough times, and to provide you with the tools to do this successfully by adopting a balanced approach to life.
We focus heavily on learning how to think effectively and how to not think - that is, to be mindful. 
In my experience, the discipline and practice of compassion brings together the head and heart, and is an integral aspect of the balanced life.
Compassion is good for you and it is in your self interest!
---
Next Article: The Red Pill - This Is What Will Happen After You Take It
Return from "Compassion" to: Walking The Talk