Reflections In A Calm Place
Mindfulness Bell - 5 Minute Meditation

This recording from
The Guide Meditation Site
contains nothing but the pure sound of a Tibetan singing bowl being repeatedly struck with a soft mallet.
Your mind will become clearer and more calm with each and every bell strike, and as the bells fade into silence, your mind is given the opportunity to experience a very natural state of stillness.
A high bell sound rings out at the conclusion of the meditation.
---
Guided Mindfulness Meditation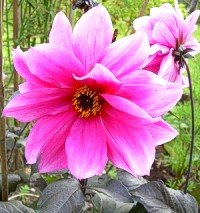 The focus of a guided mindfulness meditation is to draw the meditator's attention towards a mindful perspective. This could be to focus on the breath - which is always an excellent place to start - or to reflections on various insights and teachings on mindfulness.
The meditator's mind is more open when in the deeply relaxed state of meditation, and because the thinking mind is quiet(er) the unconscious mind is more receptive to the focus of the meditation guide can operate more freely and honestly.
I have included several videos on the
guided mindfulness meditation
page - each with a slightly different approach, for example some use music and some don't, there are male and female voices, and on one video there is no voice.
---
3 Small Practices for Living in the Coronavirus Era
From Bonnie Myotai Treace of Hermitage Heart Zen come these
3 Small Practices for Living in the Coronavirus Era
to help us stay open-hearted and connected as we reckon with the fear and uncertainty that the coronavirus has brought so suddenly into our lives.
---
Love's Garden - The Practice Of Metta, Loving Kindness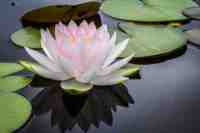 Peggy Rowe and Larry Ward reflect on the
practice of metta, loving-kindness,
reflected in the Buddhist imagery of the lotus flower.
Picture the lotus flower. In Buddhist art, the Buddha is often depicted sitting on a lotus-flower throne.
The lotus represents our own peace and happiness and our innate yearning for the peace and happiness of others.
Compassion resides in each of us naturally, but we need to create space in our heart and mind for it to be nurtured and to allow it to flower.
Benefiting others brings us joy, and our mind and heart become bigger when we care for, think about, and act in the interest of others.
---
Return to:
What Is Spirituality?
Contact me
__________________________________________________