Thich Nhat Hanh
Living in the present moment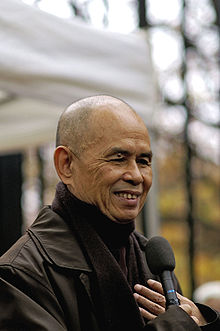 Thich Nhat Hanh is the living embodiment of mindfulness.
I have never seen a man walk so slowly and yet be such a man of action!
Thich Nhat Hanh is one of the best known and most respected Zen masters in the world today, prolific author, poet, and peace and human rights activist.
He is totally inclusive in his outlook and his teachings and practises transcend religious traditions.
His mindfulness teachings and practices have very wide appeal to people from various religious, spiritual, and political backgrounds.
I have to declare a vested interest here, as Thay (as he is affectionately known in his community) is the founder and overall Zen-master/teacher of the mindfulness practise group to which I belong.
As I have written in my introductory article on Eckhart Tolle I first read Thich Nhat Hanh's book The Miracle Of Mindfulness: The Classic Guide to Meditation
some years prior to discovering Eckhart Tolle and it made a big impression on me at the time.
I then spent seveal years reading, reflecting on and applying the teachings of Eckhart Tolle. It certainly made a big difference and I have shared some of my experiences in the following articles (and others that you will find in the right hand column on this page) "Freeing yourself from your mind" and "My experience of mindfulness in situations of imposed change"
Having spent time with several different meditation groups in different traditions I realised that I needed to practise with a group who practised mindfulnes and it was then that I discovered (through a friend) the Community of Interbeing who are a collective of about 50 different practise groups in the UK.
---
---
A life well lived
Born in central Vietnam in 1926 he became a monk at the age of sixteen.
During the Vietnam War the monasteries had to face the question of whether to stay meditating in the monasteries, or to go out and help the suffering villagers who were experiencing the devastation of the war.
Thich Nhat Hanh chose to do both, and helped to found the "engaged Buddhism" movement.
He has dedicated his life to the work of inner transformation for the benefit of individuals and society.
In 1982 he founded Plum Village, a Buddhist community in exile in France, where he continues his work to alleviate suffering of refugees, boat people, political prisoners, and hungry families in Vietnam and throughout the Third World.
He has also received recognition for his work with Vietnam veterans, meditation retreats, and his prolific writings on meditation, mindfulness, and peace.
In September 2001, just a few days after the suicide terrorist attacks on the World Trade Center, he addressed the issues of non-violence and forgiveness in a memorable speech at Riverside Church in New York City.
In September of 2003 he addressed members of the US Congress, leading them through a two-day retreat.
---
Mindfulness practise for transforming anger


---
"The Miracle of Mindfulness"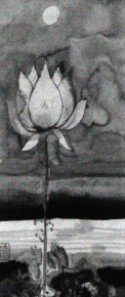 Thich Nhat Hanh founded the "School of Youth for Social Service in South Vietnam" in the 1960s. The school was founded as a natural progression in his path of "engaged Buddhism" in which he and fellow monastics took their practise out of the monasteries and into the surrounding communities - who were suffering dreadfully during the Vietnam war.
The school attracted young people who were drawn to, and committed to, acting in a spirit of compassion.
After they had graduated, the students used the training they received to respond to the needs of the peasants who were caught up in the turmoil of the war. They helped rebuild bombed villages, they taught children, set up medical stations, and organised agricultural cooperatives.
However the students' efforts, and in particular their refusal to support either side, in their work for reconciliation led to the kidnap and murder of a number of students.
"The Miracle of Mindfulness" was originally written in 1974 by Thich Nhat Hanh, from exile in France, as a long letter to Brother Quang a main staff member of the School, to encourage the students during this dark time.
His intention was to remind the students of the essential discipline of following one's breath to nourish and maintain calm mindfulness, even in the midst of the most difficult circumstances...
You may download a free ebook version here:
---
Thich Nhaht Hanh
has written countless books on the practise of mindfulness, and I recommend these to start with:
The Miracle Of Mindfulness: The Classic Guide to Meditation
The Blooming of a Lotus: Guided Mindfulness Meditation
Creating True Peace: Ending Conflict in Yourself, Your Community and the World
For full listings click on the links below:
Books by T.N.Hanh
MP3 Downloads by T.N.Hanh
CDs by T.N.Hanh
---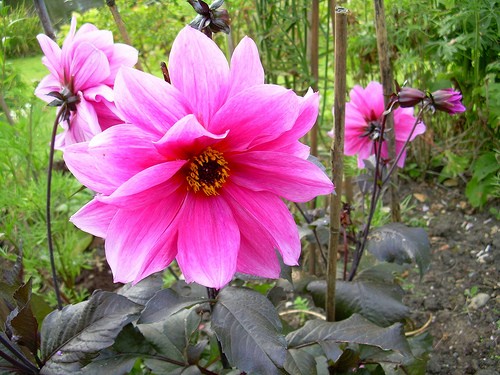 "A feeling or an emotion arises, persists, and then disappears. Mindfulness enables us to be calm throughout the appearance and disappearance of feelings.
To acknowledge feelings with an even mind is the very best way; while we are acknowledging them in mindfulness, slowly, slowly we come to a deep realisation of their nature.
It is that insight which will enable us to be free and at ease as we face each feeling."
[The Blooming of a Lotus]
---
Resources

The Plum Village Online Monastery - Thich Nhat Hanh [Live from Plum Village] [Videos]
Plum Village Winter Retreat 2010-11 [Videos]
---
Other Key People
---

---
blog comments powered by
---
Return from "Thich Nhat Hanh" to: Inspirational people