My experience of mindfulness in situations of imposed change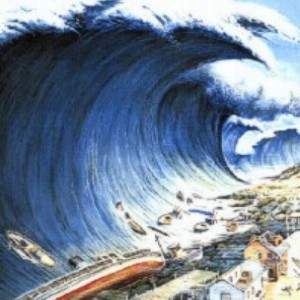 This too will pass
There is a story about a king who sought wisdom. He searched all over his kingdom for wisdom and did not find it. Eventually he heard of a man living in a remote part of the kingdom who had a reputation for great wisdom.
The king sent for this man and had him brought to court, whereupon the king offered the man a great reward if he would share the secret to his wisdom.
The man agreed and departed from the king's presence.
He returned several weeks later and presented the king with a small box.
The king looked a little surprised and very disappointed as he opened the box and removed a ring. "Is this it?" he shouted at the wise man.
"Place the ring on your finger and read the inscription out loud," replied the wise man.
The king read the inscription: "This too will pass".
---
---
Approximately 12 years ago I was in a senior management position working on a large multi-million dollar IT programme in London. The various projects involved major change in the client organisation's service delivery processes.
It was an extremely pressured role which was made far more difficult because of the adversarial relationship between my employers who were the prime contractor and our client's IT department who were our direct interface on behalf of our client's business users.
As these situations so often are, this was a highly political environment where emails were used by the client's IT people and their subcontractors to make mischief and generally stir things up.
A typical strategy was for the client's project manager or one of this team to fire off a critical – but inaccurate and misleading - email and to copy-in senior management and directors in the client organisation and with the prime contractor – and thus ensuring a continuous escalation of highly politicised issues.
This would happen several times a week.
My role in all this was to act as buffer and filter for my boss who was the programme director – to field these offensive emails – resolve the underlying issues and/or recommend a solution and to neutralise the politics.
You may find all this is a bit hard to believe unless you have worked on a large messy IT project (the large ones nearly always are messy!) – but I assure you it is true when I tell you that it was not uncommon for it to take me the best part of a day to deal with one of these emails.
Often my colleague – the programme manager and myself were unfairly and inaccurately personally criticised in these emails. It was wearing, draining and deeply unpleasant (and yes I only stuck it for the money – a lot of money at the time).
But here's the thing, even though I did not know anything about mindfulness I did rapidly discover the truth of the "This too will pass" story.
---
I very soon realised that these angry and defensive states arose automatically but if I just sat with them and observed them, without engaging with them for about 24 hours, they passed.
I was then able to exercise clarity and to manage the tricky politics on behalf of my boss and to best effect. This became known on our side of the programme as the 24-hour "dead bat" rule – that is, to never reply to a politically motivated email for 24 hours!
---
Some years later and my fortunes had changed and I was not working and experiencing a very hard time financially with all the obvious pressures associated with that. I became exhausted and completely run down. I found it hard to control my thoughts.
I would often wake up in the early hours of the morning with extremely negative thoughts.
There was a voice (well several actually) that used to start up and accuse me of failing and being hopeless and unemployable. Because it was late and I was so exhausted I was in the grip of these voices and could hardly sleep.
By morning I was exhausted. And so the cycle repeated itself for a number of days.
I realise that I had to do something – fast or I was going to be ill or worse…
Thankfully I was now aware of mindfulness practise and doing it fairly regularly and I knew what to do – I just needed to do more of it and I especially needed to find a strategy that I could use more or less automatically in the early hours of the morning.
---
I did 3 things:

(1) Deep acceptance
During waking hours whenever it all got too much to bear, I would go outside and find a seat somewhere that I knew I wouldn't get distracted by anyone and I practised a deep acceptance exercise:
Check-in internally – what am I feeling now? (Do it very quickly and no thinking about it – we do not want the mind involved!)

Go with the FIRST feeling that comes up

Say out loud (or loudly in your head "I accept that I am feeling angry / frightened /fearful /anxious / resentful / etc

Say it over and over again several times like a mantra

SAY IT WITH MAXIMUM INTENSITY AND FOCUS

Check-in again internally - what am I feeling now?

Go with the FIRST feeling that comes up

Say out loud (or loudly in your head "I accept that I am feeling angry / frightened /fearful /anxious / resentful etc

Say it over and over again several times like a mantra
---
(2) Intense present moment awareness using NLP
I am terrified of heights. There is a large and quite long suspension bridge over a mile wide estuary near where I live.
There are 2 thin support cables fixed on supporting struts mounted on top of the suspension cables. These are designed for workmen – wearing harnesses – to clip themselves on to the support cables as they walk up and on top of the main suspension cables that rise from about 300 feet above sea level to about 800 feet above sea level.
I know that if I had to – in an emergency, I could walk that cable – just. Even writing about it is bringing me out in a cold sweat!
So I did an exercise whereby I walked the length of the suspension cables – but on the bridge. However, in my mind and imagination I did every step for real. I could feel the wind, see the drop below and feel the overwhelming panic and terror. I visualised and experienced in my senses every aspect of that walk, as though it was for real.
The only way I could ever make a walk like that in reality is with massive and intense present moment awareness. Walking very slowly, breathing deeply and steadily with a total focus on the action of each slow step.
And in I my imaginary walk up the cable – as in reality I walked under it along the bridge - I anchored the intense feelings of present moment awareness as I coped with "walking" that cable.
After having completed this exercise and having anchored the feelings and states I was able to replay that experience at will and on demand.
Over a period of several hard weeks I "walked that cable" many, many times and each time I was brought into a deep and powerful sense of present moment awareness that would last for quite a while.
After a number of repetitions of this exercise, it became automatic and I dropped the visualisation and was just able to enter a deep state of present moment awareness fairly easily (and I still can).
---
(3) Intense present moment awareness using a simple repetitive phrase
I realised that to cope with my problems at night I needed something even simpler than the NLP exercise – something that I could do in a semi –conscious state.
This practise came to me when I was meditating and it came in response to a request for help I made to my higher, transcendent or expanded self. (In traditional expression you would call this prayer). I will explain far more about I mean by this and how it applies to us in a future article.
What came to me was a simple phrase that had meaning for me at the time, was easy to remember and repeat and with which I also had a kinesthetic (or physical) association as well.
The phrase was: "I choose the light – I walk in the light"
I used this – let's just call it a mantra for convenience – every night as I was falling asleep – constantly if I woke up in the night and I woke up every morning with that mantra going round and around in my head.
The point of it was that it stopped me thinking and it gave my thinking mind something to do and which shut it up. So I was able to stay mindful, present and completely relaxed.
From the moment I started doing this I never had another bad night's sleep. After a few weeks, as with the previous practise, it became automatic and a habit.
---
Next Article: Useful tips on how to practise mindfulness
Return to full list: Supporting Articles
---

---