Recognising Limbo As A Stage Of Transition
Limbo is transformed when you use it as an opportunity to do what you've long needed to do
Limbo was first recorded in the 14th Century and referred to as a place bordering on hell.
Quite frankly that's not a bad definition as that is exactly how it can feel when you are in an uncertain situation that you cannot control and in which you can see no progress or improvement - for a long time. 
It's a feeling of being stuck and it can be the cause of intense frustration and feelings of hopelessness, misery and despair. I know because I am there now, and have been in limbo for a long time.
---
Limbo - Change and Transition
Limbo occurs at times of change. A change has occurred and quite likely been imposed upon you. You have experienced losses. The future is uncertain.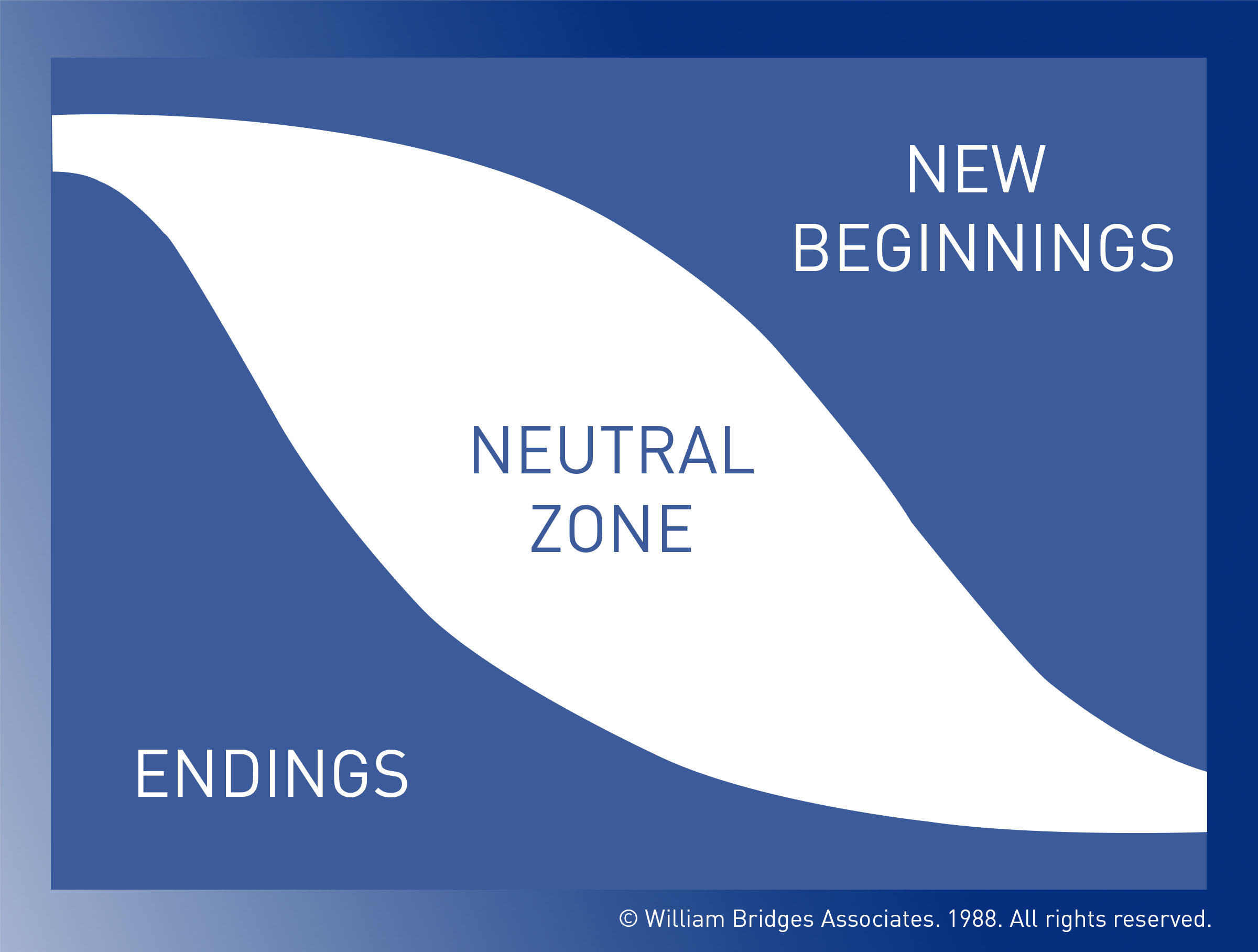 There is a useful model called "Bridges Transition Model" that describes what is happening to you and offers practical suggestions as to how to deal with it.
Whilst this model is drawn from the world of organisational change, its basic ideas are applicable to personal change.
One of the core principles of this model is that it draws an important distinction between the external circumstances of change and the personal internal journey.
The external change can be a life event such as the loss of a loved one, loss of a job and an income, it can be societal change such as we are currently experiencing during the coronavirus pandemic, or an international and political change as experienced by refugees and asylum seekers [as illustrated in the picture above]. 
---
Limbo Is A Stage Of Transition
The internal impacts of this external change are the psychological and emotional impacts, adjustments and changes that we experience when we experience significant change.
In the Bridges Transition Model these impacts are collectively referred to as transition.

The Psychological and Emotional Transition Is A Three Stage Process

This short video clip illustrates what is taking place in the transition process outlined in the Bridges Transition Model:
---
Dealing With Limbo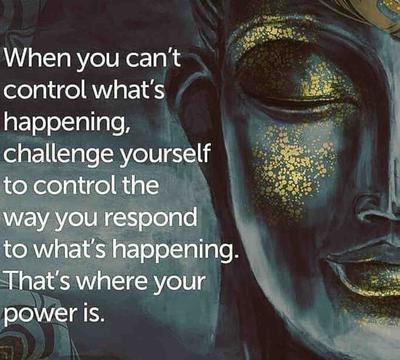 Here's a question for you

"When you can't work because you have no work, when you feel stuck and can see no way out of this situation, when you don't even know if there is an end of the tunnel, what do you do with your time?"

I find myself facing this question in late March 2020 as my business dried up, the emails and calls slowed down to a trickle and then stopped, my travel plans were thwarted and I found myself with nothing to do, nowhere to go, nothing to look forward, and very little hope for the future.

It became very clear that I could either sit around moping and filling this time with distractions to block out my irritation and frustration or maybe I could transform this dead time into something constructive.
Alive Time vs. Dead Time
The phrase "Alive time vs. Dead time" was coined by popular author Robert Green and it has been popularized by blogger and writer Ryan Holiday.

"Dead time" is defined as time spent passively waiting around killing time in limbo until better times arrive.

Whereas, "Alive-time" is time spent consciously and constructively learning, growing, developing and growing.
Ryan Holiday, in interview with Robert Green, shares what this means in practice:
---
---
This Feels Like Prison To Me

I recall years ago when I was a boy wondering how I would cope if I was ever put in prison at some point if my future life. I always thought that if I was unfortunate enough to have this happen to me, I would – if possible – use the time to study, read and write.

Well, I don't know about you, but the global impact of corona-virus and the travel restriction that as 2021 closes are still in place - all this feels like prison to me…

So returning to late March 2020, I  reflected deeply on all this and it came to me that I needed a project, something constructive to do with my time, something that would be good for me and hopefully useful for a few other people as well. So I launched into writing a series of 30 articles for this website, based on personal reflections and insights which I wrote at a rate of about 3 a week over a couple of months.

Since then, I decided to expand the project and tackle a range of subjects I have been avoiding tackling because they were "too difficult" or would take too much time.
I now have the time – all the time in the world - and I have researched and produced a wider range of material on thinking skills, a critical evaluation of the law of attraction, I have also had a stab at writing about consciousness and overall I have now added about 200 pages of new content.

Rather than treating this as a chore and something that supposedly would be good for my soul but otherwise a grind (which frankly writing can be), to my surprise I am finding this process educative and personally helpful, and naturally I hope that visitors to this site are finding something useful in these articles as well.


Reaching Out And The Karma Bank

But in addition to the introspection of researching and writing, I am a social animal and I have been desperately missing the personal contact and connection during this extended period of lock-down.

I have stumbled over a constructive way of channeling my frustrations into a productive outlet. Various friends, family members, and business associates have contacted me asking for my advice or opinion and I spend a lot of time business mentoring, reviewing business proposals, and helping people write CVs.

Sure, I would have tried to help in these areas in the past, but now, having the time to do it, I treat each and every one of these situations as a though it was well paid consultancy gig and give it my very best attention.

I see this as opportunities to "put a deposit in the karma bank".

---
Further Reading: Will You Choose Alive Time Or Dead Time?
Next Article: On Becoming The Ferryman
Return from "Limbo As A Stage Of Transition" to: Walking The Talk