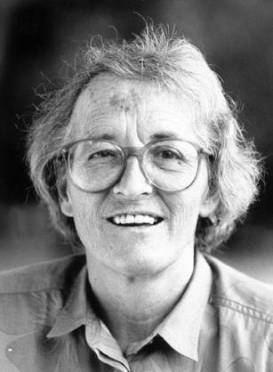 Elisabeth Kubler-Ross was a Swiss physician/researcher who undertook seminal work on the grief process working with terminally ill patients.

The Kubler-Ross model, was first introduced in her 1969 book "On Death and Dying" in which she describes five stages of emotional and psychological response to grief, tragedy and catastrophic loss.

These stages are not necessarily experienced in a linear progression as illustrated in the schematic above and, as Kubler Ross noted, not all stages are experienced by all those who grieve.

Kubler Ross is regarded by many as the mother of the modern hospice movement. The Elisabeth Kübler-Ross Foundation - Global continues her work and offers extensive resource:
"Dr. Elisabeth Kübler-Ross started an education movement for life, death and grief worldwide, actively participating in the training of hundreds of thousands of people on all continents.
She believed in experiential training, in which people should deal with their unfinished business, personal grief and emotional pain, before learning the skills and competencies for this job."
The wider significance of her work has been the realisation that people go through similar responses when faced with lesser – but still significant changes in their working and personal lives.
Any experience of significant loss - from any cause - is likely to be accompanied by some or all of these emotional states.
This is especially applicable when people experience  major imposed change - such as we all experiencing at time of writing during the Coronavirus pandemic.