Mindful Listening
Beyond The Spoken Words
How To Listen Actively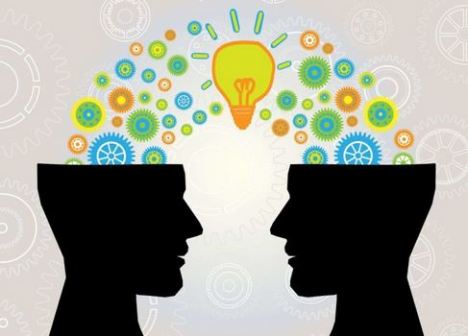 The practise of mindful listening
You are engaged in mindful listening when:
(1) You remain fully present whilst the other person is speaking
(2) You are not thinking about what you are going to say next.
There are many occasions in the course of daily life, at home and at work, when talking is an exchange of information, and this is entirely appropriate as is a thought-based response in this type of interaction.
But we are emotional and spiritual beings and we need to express what we are feeling as well as what we are thinking.
Mindful listening is active listening
In my experience, mindful listening is active listening and it is a powerful mindfulness practise that benefits both the person speaking and the person listening.
The speaker feels listened to and knows that they have been listened to, and the listener gains far deeper insight into what the speaker really means.
I have also found that rather than thinking about what to say I can often communicate more appropriately and more directly by looking within myself for a mindful response.
Avoid the Bypass: How to Be a Responsive Listener (and not a Jerk)
---
How To Listen Actively
The dynamics of active listening differ from "normal" listening in several important respects:


---
Here's how we do mindful listening in my meditation group
Let me share briefly how this works in my meditation group.
There will usually be a brief period of silence in which people just calm themselves and their minds and get centred. An easy way of achieving this is focus on the in breath and the out breath for 5 or 10 mins.

Then a passage from a book will be read, or a short talk or presentation listened to in silence and without interruption.

Then what we call deep mindful listening is practised. The group sits in silence until someone feels they have something to say or share - this may or may not be triggered by the passage read or presentation.

This is NOT about what someone's head tells them to say - but about something that [for want of a better expression] their heart tells them to say - or that just feel intuitively that they want to say or share.

There is usually a pre-agreed signal that a person wants to speak e.g. a nod of the head to the group.

The keys to this process are that the person speaking "holds the floor" while everyone else listens deeply and without comment or interruption.

When the speaker has finished speaking, they indicate to the group that they have finished by a pre-agreed signal e.g a nod of the head.

The group do not all rush in with an immediate response but pause for a few minutes until someone else FEELS or senses [rather than thinks] they also have something to share.

The next contribution may come fairly quickly or maybe there is silence for 2, 5 or even 10 minutes. It doesnt matter if there is a silence and it does not feel awkward as it would in a conventional discussion.

The group continue sharing in this way until the leader indicates that the alloted and pre-agreed timeframe for the meeting is due to expire in 5 minutes, and asks if there are any further contributions. Then the session ends and the group reverts to "normal" converational exchanges.
Why this is powerful if that people speak far more intuitively and directly from a deeper or higher part of themselves and the quality of the contributions is generally far deeper and more insightful.
Also, it leads to greater mutual respect and breaks down barriers and prejudices between people.
---
---
Return to How To Practise Mindfulness"