Thinking Fast And Slow -
Daniel Khaneman

How Good Judgement Leads To Better Decisions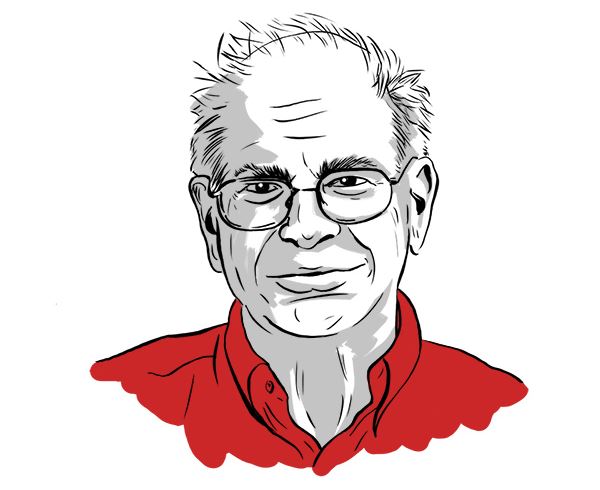 Thinking Fast and Slow - Overview
"Thinking Fast and Slow" is the book by Daniel Kahneman, winner of the Nobel Memorial Prize in Economics, in which he presents decades of research to help us understand what really goes on inside our heads when we are making decisions.
There are two systems in your brain which are constantly in conflict for control of your behaviour and actions.
The book sets out the many ways the result of this conflict leads to mistakes and errors in your memory, your assessment of situations and your decision making processes and offers practical solutions as to what you can do about it.



Professor William Irvine Explains Evolutionary Psychology and Thinking Systems In Our Brain












---
Daniel Kahneman Explains Systems 1 and 2 in "Thinking Fast and Slow"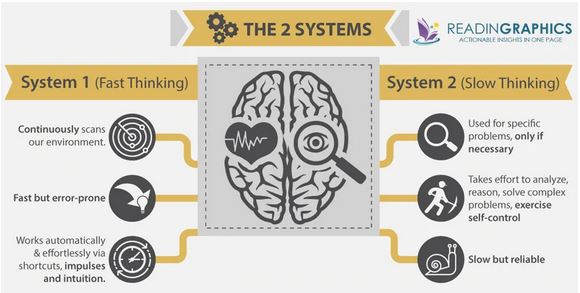 ---
---
Daniel Kahneman - Putting Your Intuition on Ice
In Shane Parrish's Knowledge Project episode 68 he has Daniel Kahneman as his guest and Kahneman reveals the actions we can take to overcome the biases that cripple our decision-making and limit our effectiveness. You can download the podcast or read the summary reproduced below.


"We talk about the factors that contribute to happiness and life satisfaction, procedures to improve our decision-making, what, if anything, can be done to overcome our cognitive biases, why changing behavior is so difficult and much more. Here are a few highlights from our conversation:"



---
How To Apply The Insights Of Thinking Fast and Slow?
The scope and purpose of this article is not to provide a book review, or an in-depth analysis of what is a large and complex book.
Our focus is on the core theme of fast and slow thinking: how to exercise good judgement and  make good decisions - as this in complete alignment with the key themes of this site.

Here is how it all hangs together:
---
Return from "Thinking Fast and Slow" to: Mental Models