Conscious Thinking
Its Limitations & Life Beyond Your Thinking Mind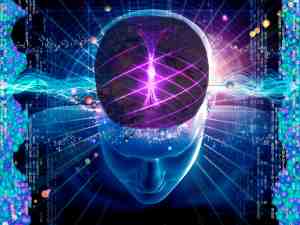 Conscious Thinking Is Limited
Human intelligence has a serious limitation. It is a scanning system of conscious attention, and that scanning system is linear—it examines the world in lines, as you would pass a flashlight beam across a darkened room, focusing on one thing at a time, sequentially.
To gain an education, we scan millions of lines of information. We do it that way because that's the best our attention can do, scanning and taking in one or at least just a few bits of information at a time, one after another.
But the real world doesn't happen one thing at a time, one thing after another. The real world is multidimensional, with a lot happening all at once, and it comes at us so fast and all at once in such a way that we could never scan it in the narrow focused linear way humans typically think.
---
Conscious thinking - thought vs. experience
Our real problem is that we confuse the world as-it-is with the world as-it-is-thought-about and described.
We confuse our thoughts and more importantly our emotional associations with an experience – with the experience. Reality is the territory – the unfiltered, uncategorized, direct experience now in the present moment.
The direct experience of eating tasty food – the unconditional love of a parent or child – the energy and abandonment of a good sexual experience - cannot be confused with our inner representations of them or the words we may use to attempt to describe these powerful experiences.
Imagine how many words you would need to describe the taste of freshly ground coffee to someone who has never heard of nor seen yet alone tasted coffee, compared with the directness of brewing them a cup and letting them taste it for themselves.
And the difference between the world as-it-is with the world as-it-is-thought-about and described is vast.
One is the map, and the other is the actual territory. And when you're not aware of yourself except in a symbolic way, when you're only aware of the map you've made of yourself, the "you" that consists of consciously reviewed words and symbols, the concept you have of who you are, you're not really aware of yourself at all.
---
---
Conscious thinking - limitations of language
A lot of what causes us to identify with this image we have, of ourselves and the world is built into our language. Notice that in our language, every sentence has a verb, an action of some sort, and a noun that does the action. But is this really the way it is?
So if there are no separate things, how can we have a noun, a separate thing, doing something? Isn't this, too, just a social convention, but one that doesn't describe reality accurately. The structure of our language just reinforces that our concept of what is real (that there are separate things, that acts on other separate things) is real, when it isn't.
Your image of yourself is deficient. It has to be. It's just a map, an image, a concept you have of "you." It's the menu, but you are the meal itself.
You really are all the connections, all the processes of the universe, a centre of awareness smack in the middle of everything, and that everything is you.
The image of you is no more you than an idol is God.
Your mental image of yourself, your ego, your map of reality, keeps you from directly seeing and feeling who you are.
---
Conscious thinking - the double bind of language and articulation
The concepts we employ, the categorizations we apply and the words we choose and use to articulate a direct experience put us in a double bind, and it is this:
---
For everything we gain by being able to verbalize and articulate an experience we lose an equal if not greater amount of the full meaning of that experience by the very process of articulation.
This lost meaning becomes exacerbated as the words we use to describe something are always heard or read within a context, framing and language.
---
Conscious thinking - context, framing and language
To illustrate and personalize this right now, the words that I am writing to you here in this article - and that I can hear in my head as I type this - have a meaning to me that is created and shaped by my inner map of reality.
However you, as you read this will be receiving, filtering and interpreting these words about managing personal change with your inner map of reality.
What I mean to say and what you hear may not be the same thing!
This insight has serious and dramatic ramifications because families and societies have been divided and many wars have been fought over the meaning and interpretation of words.
---
Conscious thinking - beliefs and dogma
In the field of religious beliefs there is so much argument, conflict and suffering over "correct" beliefs – or orthodoxy – declarations and adherence to propositional statements of faith.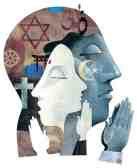 Yet if we shift our focus to the meaning that lies behind or beyond the words – the meaning that transcends the words – the meaning that can only be fully grasped by experiencing it and not by conscious thinking – then everything changes and divisions and barriers evaporate as we move beyond belief.



---
[Eckhart Tolle]


---
Next Article: Duality & Life Beyond Your Thinking Mind
Return to: How To Practise Mindfulness"