Keeping Things Simple
The Art of Knowing What To Overlook
"Any intelligent fool can make things bigger, more complex, and more violent. It takes a touch of genius—and a lot of courage—to move in the opposite direction."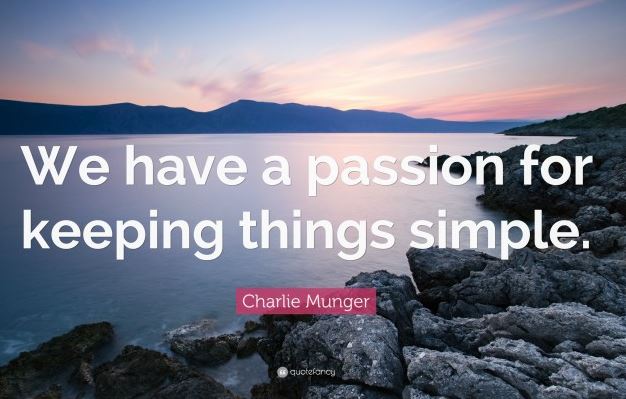 Keeping Things Simple - Overview
The phrase "keeping things simple" is in itself so simple that you may wonder why it warrants an article! But as we will see below, achieving simplicity challenges how you think, how you don't think, how you behave and how you live.

A dictionary definition: "making something easy to understand" which delivers some very powerful benefits, it:
Gives you clarity of thought
Improves your understanding
Focuses on what is important
Shows what to prioritise
---
Keeping Things Simple - By Filtering
[1] Know your circle of competence
A major part of filtering is knowing the boundary between what you know and what you don't know. This is about understanding your circle of competence:
Many people know a little about a lot. But someone with a circle of competence is someone who knows a lot about a clearly defined narrow area of focus.
It is any area of life or business where through study and experience, you have built up  a bank of useful and practical knowledge.
This means that you know what works, what doesn't work and why.
Understand where you're naturally strong and stay within that area.
And it's not the size of the circle of competence that matters, but how well you stick within it.
Charlie Munger says:
"Part of that [filtering], I think, is being able to tune out folly, as distinguished from recognizing wisdom. You've got whole categories of things you just bat away so your brain isn't cluttered with them. That way, you're better able to pick up a few sensible things to do."
************************
"Confucius said that real knowledge is knowing the extent of one's ignorance. Aristotle and Socrates said the same thing. Is it a skill that can be taught or learned? It probably can, if you have enough of a stake riding on the outcome.
Some people are extraordinarily good at knowing the limits of their knowledge, because they have to be.
Think of somebody who's been a professional tightrope walker for 20 years—and has survived. He couldn't survive as a tightrope walker for 20 years unless he knows exactly what he knows and what he doesn't know. He's worked so hard at it, because he knows if he gets it wrong he won't survive. The survivors know."
The best way to establish and expand your circle of competence is to act as though your life depended on it [literally].



---


[2] Filter the essential from the non-essential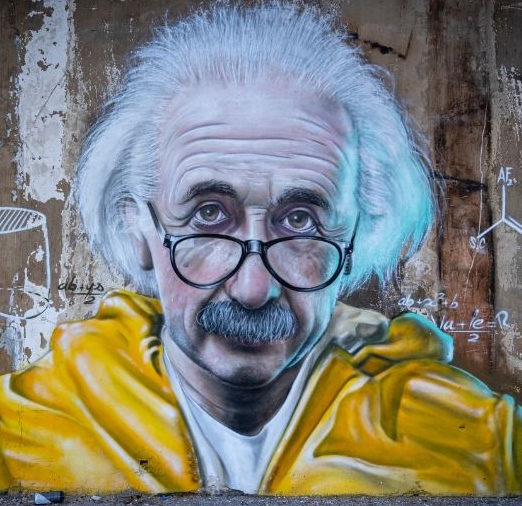 Einstein's greatest skill was not his mathematical capabilities but his capacity for first principles thinking as demonstrated by:
His ability to sift the essential from the inessential.
His ability for keeping things simple where everyone else was lost in the distractions of complexity.
In his short biographical memoir on Einstein, John Wheeler points out that this ability was developed consciously as an adult. Einstein said:
"I soon learned to scent out what was able to lead to fundamentals and to turn aside from everything else, from the multitude of things that clutter up the mind."
It was in his 7 years in the Bern patent office that Einstein learned this skill.
Einstein's boss gave very strict instructions that he required a single sentence, explaining why the device will work or why it won't; and why the application should be granted or why it should be denied.
As Wheeler says: 
"Who else [but a patent clerk] could have distilled this simple central point [the theory of relativity] from all the clutter of electromagnetism than someone whose job it was over and over to extract simplicity out of complexity."
The key to filtering the essential from the non-essential is to apply first principles thinking, focus on function rather than form, and express it in one sentence.



---
[3] Recognise the noise bottleneck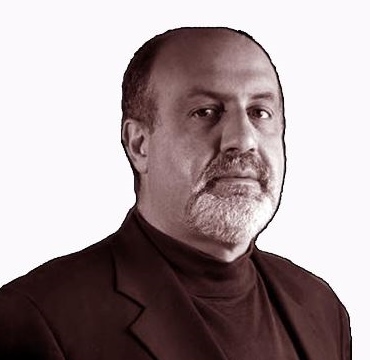 Living in the digital age we are drowning in information. As voracious consumers of information we are seeking the substance beneath the froth and bubble or striving for "more signal and less noise" according to Nassim Taleb.
We believe that the more information we consume the more signal we receive, but in practical terms this is just not true, it is a cognitive illusion.

Taleb calls this "the noise bottleneck".
Taleb argues that as you consume more data and the ratio of noise to signal increases, the less you know about what's going on and the more inadvertent trouble you are likely to cause.
"The more frequently you look at data, the more noise you are disproportionally likely to get (rather than the valuable part called the signal); hence the higher the noise to signal ratio."
"... in a natural environment, a stressor is information. So too much information would be too much stress..."

Taleb suggests that our brains are not hardwired to extract the signal from the noise and to understand the key point:
"...so we overreact emotionally to noise."
The best solution to the noise bottleneck is to only look at very large changes in data or conditions, never small ones.

[Nassim Taleb]



---
Practical Approaches To Keeping Things Simple
An online search for keeping things simple will throw up lots of tips for de-cluttering and streamlining your personal life, and techniques and processes for doing the same in a corporate or organisational environment.
This is all good stuff and very useful but as with everything in life it all starts in your mind.

[1] Learn the art of not thinking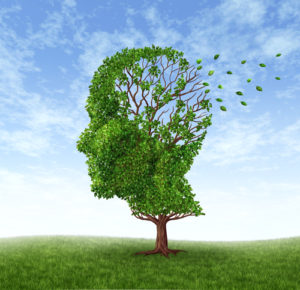 The stated purpose of this site is to show you how to cope in tough times, and to provide you with the tools to do this successfully. This is all based on knowing how to think effectively and it matters because the outcomes that you experience in your life are determined by your responses to the events in your life.
The gateway to keeping things simple is a quiet mind.
---
[2] Know how to think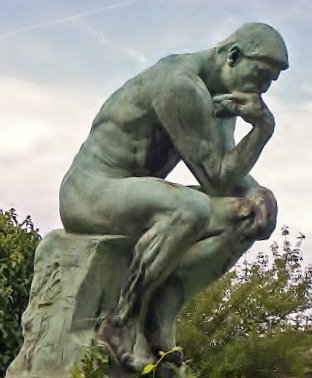 The skills involved in knowing how to think include the capacity to:
Comprehend complexity
See and understand hidden and obscure details
See differences
Be able to discriminate

These skills are based on good thinking skills which includes analytical thinking and independent thinking using mental models, and an understanding of cognitive biases and distortions.
Key mental models to keeping things simple are:
Keeping things simple by knowing how to think not what to think.

---
[3] Live Antifragile
Antifragile is a term coined by Nassim Taleb to represent things that benefit from disorder.
The key qualities of living antifragile  are based on keeping things simple:
Keeping things simple by being prepared - adopt the boyscout mentality.

---
[4] Knowing when to quit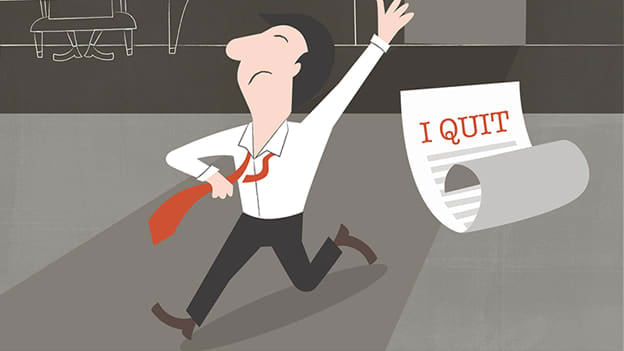 Knowing when to quit is an important skill in keeping things simple and applies to several areas of your life, notably your relationships and your career and business.
There is an important difference between quitting a project or a job and quitting a relationship. Quitting a project or a job is about opportunity cost whereas quitting a relationship is to do with toxicity

3 Key questions to ask yourself:
How much time am I willing to spend?
How much money am I prepared to spend/lose?
How much pain am I willing to put up with?
Keeping things simple by knowing when to quit.



---
---
Recommended Reading
I don't often recommend that visitors to this site buy a book, but this is an exception and just to be very clear: I don't receive any commission or income from sales of this book!


I bought this beautiful little book, in hardback, about 2 years ago and use it nearly every day.
This book is not about beliefs, it is not about trying to "sell" you Buddhism or zen practice it is about sharing simple everyday practices that can help you to live more simply.
Shunmyo Masuno, chief priest at Kenkoji, a Soto Zen temple in Yokohama presents 100 simple but powerful perspectives and practises for simple living, each on a couple of pages and often accompanied with a beautiful illustration.
I have found the best way to use this book is to read a practice and incorporate it into my daily life every few days.
As Masuno says in the introduction: "Changing your lifestyle doesn't need to be difficult. Slight changes in your habits. A subtle shift in your persepectives."




Sample images of pages:




Articles about the book


Introductory article in Japan Times




Buy the book online:


Amazon [Global with exceptions]






---
Return from "Keeping Things Simple" to: Mental Models