Why Change Comes From Within
The Fundamental Reason Why Change Comes From Within
For much of my life I didn't understand that change comes from within, I used to believe that change was something that happened to me in response to an external event.

Eventually I came to realise the truth of Carl Jung's famous saying:
"Until you make the unconscious conscious, it will direct your life and you will call it fate."
Beliefs, unconscious or not, are shaping the events in our lives because they determine our response to our experiences. Until the beliefs that drive our response to these events are released, the outcomes won't change and we will remain on the ferris wheel of suffering.

Why do our beliefs matter? Because deeply associated with each belief is an emotional or energy state. Emotional energy is the language of our inner thoughts.

People pick up on our energy levels – the signals that we are sending out. Once we are clear, other people will feel it and their responses will change.
Change comes from within because it's all to do with our dominant inner energy state.
It's all energy, we're all connected. We live in an energetic universe. But this is not a neutral universe, it is a participatory universe. So clean the energy pathways and you will change your response to the events and experiences in your life and you will attract people and situations that resonate with your energy.

If you feel that you have cleaned your energy circuits and are free of the past and yet you aren't making positive progress, then you haven't cleaned your energy circuits or got free from the past - you need to stop chasing your tail.

Until you release the core issue, it will continue to operate. As soon as the core belief is disconnected the energy centres in you are opened to allow the abundance of the universe to flow in your direction.
---
Change Comes From Within - How To Change Negative Core Beliefs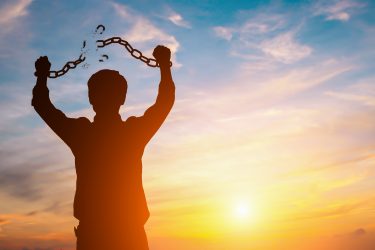 Think of something that you want to have, do or be. Why don't you have it? If you say anything other than honest "I know it's on the way to me" you probably aren't clear inside with what you want.
Select what you want to see in your life, and as soon as you do any beliefs in the way will surface. You will see how you are unconsciously focusing on what you don't want.
Look at your life to see how what you are complaining about is relevant. Use your own experiences as mirrors. Use the outer to see what you are doing inside. E.g. if you keep saying someone doesn't trust you - look to see how that applies to yourself. Where in your life do you not trust?

Take 2 sheets of paper and on the first, describe the picture of your situation now and really feels the emotions associated with it. It won't feel good but the more you feel it the more you will release it.

Take the second sheet and begin to write out how you want the situation to be. Get into the joyful feeling associated with having doing or being the thing you desire. Really immerse your self in it.
The more you can fall in love with this new image and these new feelings, the more you will practise them and the faster they will become your "default setting".

Go back to the first sheet, look at it and burn it. Take the second sheet and carry it with you for a week.
Self talk. This involves a simple script you say out loud to release a belief or a feeling you no longer want, and to replace it with something you prefer. Basically, you are speaking to your higher self and asking it to help you get clear on the most fundamental levels of your being.
Gratitude is one of the most powerful energies you can ever experience. Feel thankful for you life, your lungs, your home, anything good thing in your life. Once you feel grateful, you are in an energy that can create miracles. Realise that you are blessed with enormous abundance right now, feel grateful for it, and you will attract even more abundance. Gratitude can shift everything

Recommended Resource:
The Power Pause is a very simple but powerful technique developed and taught by John Harricharan. It relieves stress and anxiety, helps you regain your balance and manifest your intentions. I first discovered John about 25 years ago and I was moved and helped by his writings and talks.
Further Reading:
---
---
Return from "Change Comes From Within In" to: What Is Spirituality?